These courses have been approved for PACE CEUs by NAMA. Please email Terra@wisewomanhood.com with any questions you may have. Enjoy!
"Thank you for an excellent course. It was full of great information."
– H. B. Advanced Ayurveda Practitioner
---
OPTIMAL MENSTRUAL HEALTH and TREATING MENSTRUAL DISORDERS with AYURVEDA – for health professionsals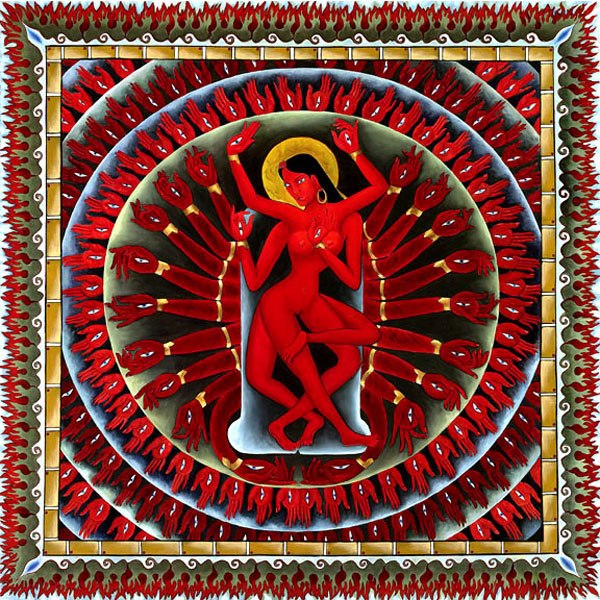 Created for health professionals, this video class ( 5+ hours video and 75 pages of notes) offers Ayurveda and midwifery perspectives on the menstrual process and
how to support it. It has been approved for 6 NAMA-PACE CEUs, with submission of exam. Includes ways to maintain menstrual (and fertility) health:
the displaced uterus
keys to menstrual health
self-care between and during the menstrual period
The section on treatment of menstrual disorders with Ayurveda shares foods, habits, and herbs to avoid or use for specific disorders. Covers:
How menstrual disorders effect  genital organs
Amenorrhea and case study
PCOS and case study
Dysmenorrhea
Dysfunctional uterine bleeding with case study
Fibroids/Ovarian Cysts with case study
Endometriosis and Adenomyosis with cases
Premenstrual syndrome/Hormonal Mood Swings with cases
---
________________________________________________________________________________________
ENHANCING POSTPARTUM with AYURVEDA

Postpartum is a time when women can rejuvenate OR become weaker. Teachings of Ayurveda tell how to use this time for rejuvenation. When women are cared for, their digestion re-ignited, their Vata soothed, they benefit greatly, sometimes healing long-standing imbalances and problems AND their babies receive excellent milk to grow on.
This class is designed for students becoming Ayurvedic Postpartum Doulas and is suitable for
Ayurvedic Doctors and Practitioners as well as highly motivated others.  A Certificate of Completion is available to submit for 4 PACE-NAMA CEUs, if you complete the quiz and send it in for evaluation .
Learning Objectives – Enhancing Postpartum with Ayurveda
Explain to a client why Ayurvedic postpartum care is helpful to women.
List the nine principles of postpartum care with Ayurveda and why each is important.
Name 5 actions a pp mother can do for a smoother postpartum.
Name 5 things or actions a pp mother should avoid.
List the danger signs of pp for the mother.
List 5 danger signs of the newborn.
Describe advice and actions to take with a clinet who has mild postpartum depression.
Demonstrate knowledge of normal breastfeeding.
Name three things to encourage a good milk supply in the mother.
Describe vitiated breast milk and demonstrate knowledge of treating it.
__________________________________________________________________________________________________________________________________________
ENHANCE the CHILDBEARING YEAR WITH AYURVEDA -class series

Ayurveda adds much to caring for the childbearing year. This class covers fertility, pregnancy, birth, and postpartum. and how Ayurveda supports health throughout. Some topics covered:
Anatomy and physiology of the fertility/menstrual cycle
Basic understanding of the physiological view of conception and pregnancy according to Ayurveda
Ayurveda approaches to fertility, pregnancy, childbirth and postpartum.
Natural family planning techniques with emphasis on fertility awareness
Helpful herbs and treatments for the childbearing year
This class series includes 17+ hours of video divided into 7 classes, each with a pdf of notes, slideshow pdfs, and optional exams (21 pdfs downloadable). It is approved for 24 PACE CEUs with completed exams turned in to Terra Rafael.
_________________________________________________________________________________________________________
ENHANCING FERTILITY with AYURVEDA

With detailed slides and images, Terra outlines the methods available in Ayurveda to support those having difficulty conceiving who want a more holistic and natural approach to perinatal care, including:
Anatomy and physiology of fertility and conception for both women and men
Natural family planning techniques with emphasis on fertility awareness and improvement
Ayurvedic therapeutic approaches to supporting healthy fertility
The course includes extensive class materials and visual aids, including 4+ hours of videos.  Completion of included Exams allows you to get a Certificate of Completion, suitable for continuing education credit. Approved for 5 NAMA-PACE CEUs  with submission of completed exam.
---